1. Experience Meetup now in 9 different languages
Deliver a multilingual event experience to your attendees. Your attendees can choose among 9 different language preferences.
To simplify things, Airmeet will automatically pick a language based on your attendee's browser settings.
2. Give your event the spotlight it deserves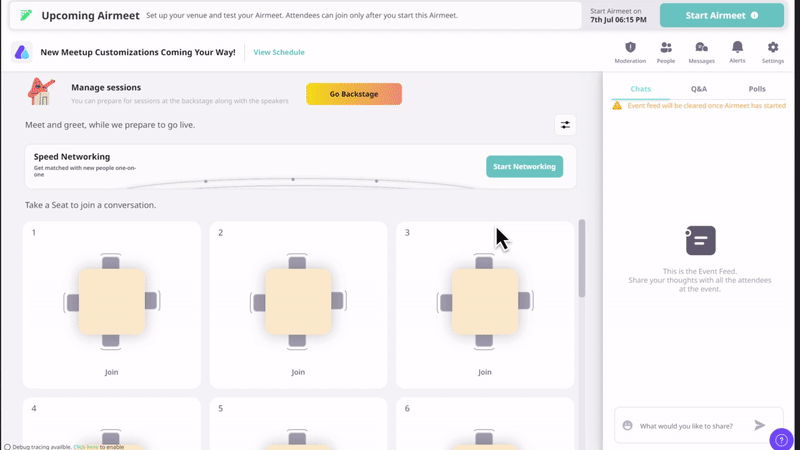 Make the event your own with our newly launched theme customizations for Meetups. Pick a theme and color scheme of your choice to reflect your brand colors through the event space.
Primary color customization is only available as a part of paid plans.
3. Advanced controls to design the live event experience for attendees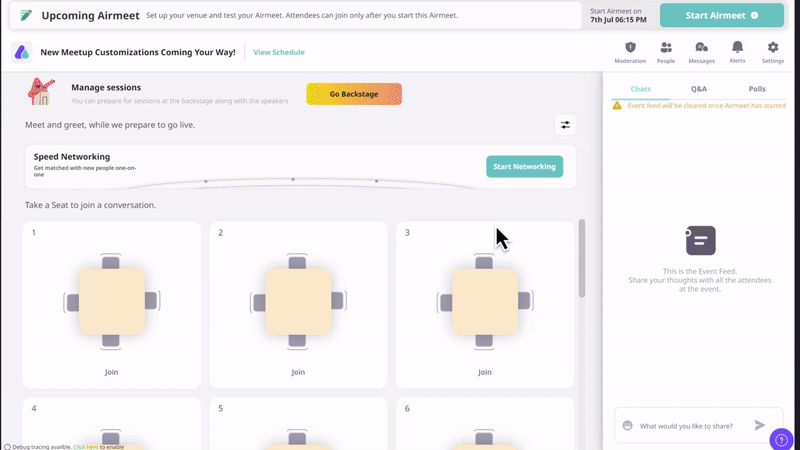 We are handing over complete control to you for designing the live event experience. You can now customize the event space for Meetups to showcase what matters the most to your audience.
As a part of this, you will be able to hide or clear chat and Q&A, hide or show attendee count and disable the Airmeet feedback rating to keep the focus on your event.